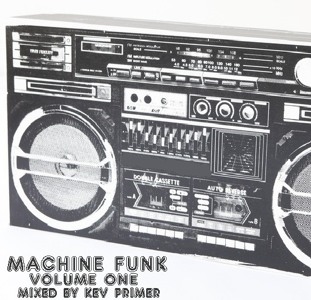 Have you already listened to our whole Glitch.fm archive? And the Glade mixes? Then this lot should keep you going 'til the next show....
I have no idea how this has passed us by until he told us about it at Glade, but here's Shamanic Technology's awesome guest mix for one of our US sisters show on Glitch.fm Bass Stream Radio. With a US tour this autumn and a bunch of releases lined up, this man is going places
Not wanting to blow our own trumpets too much longer, but you can now download some of our best guestmixes without us talking crap over the top of them. Win win win.
We love inaudible's mixtapes so much, here's the most recent one for Beta Birmingham
...and more recent machine funk from Kev Primer
This 4 Deck Vaudeville Mashup by Wolfie Razzmatazz has a sick video to go with it. This man has juggling skills you can't imagine...
We meant to post this wicked mix from P.O.D.G.E. back in March, but better late than never
Here's Extra Spectrum's Swing 'n' Glitch mix 2012
audio-corruption's Journeys Through Outer Bass (Volume 2) does what it says on the tin shifting from glitch to ghetto funk and round again
Interesting mini mix from Stinkblar with a bunch of his own productions
DJ Prukogy's mix, which wasn't for Glitch.fm but were honoured he wants to use our logo for it. Big ups!
If you'd like to be considered for future round-ups add your mixtapes to the
UK Glitch Hop Soundcloud Group